The Senegalese national football team aka LES LIONS, was my favorite African team, during the World Cup 2018 in Russia. I have created a classy make-up & fashion tutotial to represent and support them. I want to show all ladies around the world , that they can make and dress themselves up in a classy way. To create my make-up look, I use the colors of the Senegalese flag; green, yellow and red. I wear my favorite dark green sequin two piece and use yellow accessoiries to complete my fashion look. All these beautiful colors occurs in the Senegalese flag.
I have created a classy glammed up party look.
Football is a party, you should look & shine like a star!
Go & take a look at my SENEGAL ? LES LIONS MAKE-UP & FASHION TUTORIAL on YOUTUBE, to see more details of my make-up & fashion look.
I will show you in one of my future blogposts? more classy make-up & fashion looks, so… Stay Tuned.
SHARONIZED STYLING TIP: If you are not into skirts, you can wear trousers. Choose one of the three colors (red, green or yellow) to stay in theme.
!For more Personal Styling & Shopping advice, feel free to contact me on my contact page.
Thank you so much for reading.
Be Inspired & Be Sharonized
Much Love!
Sharon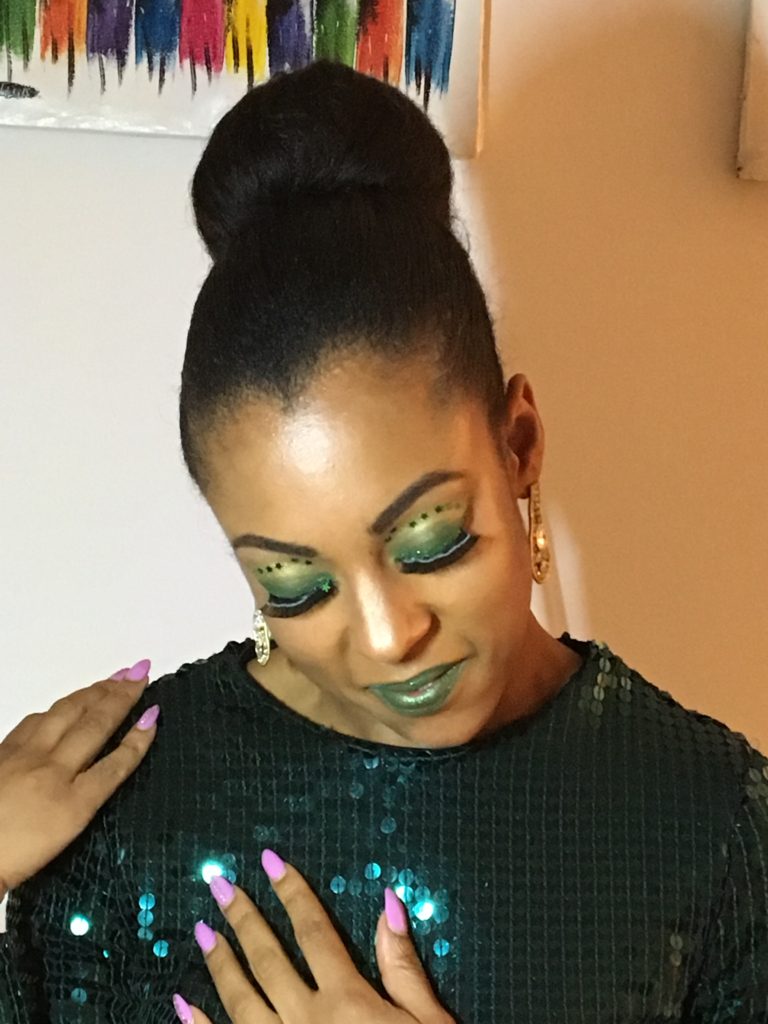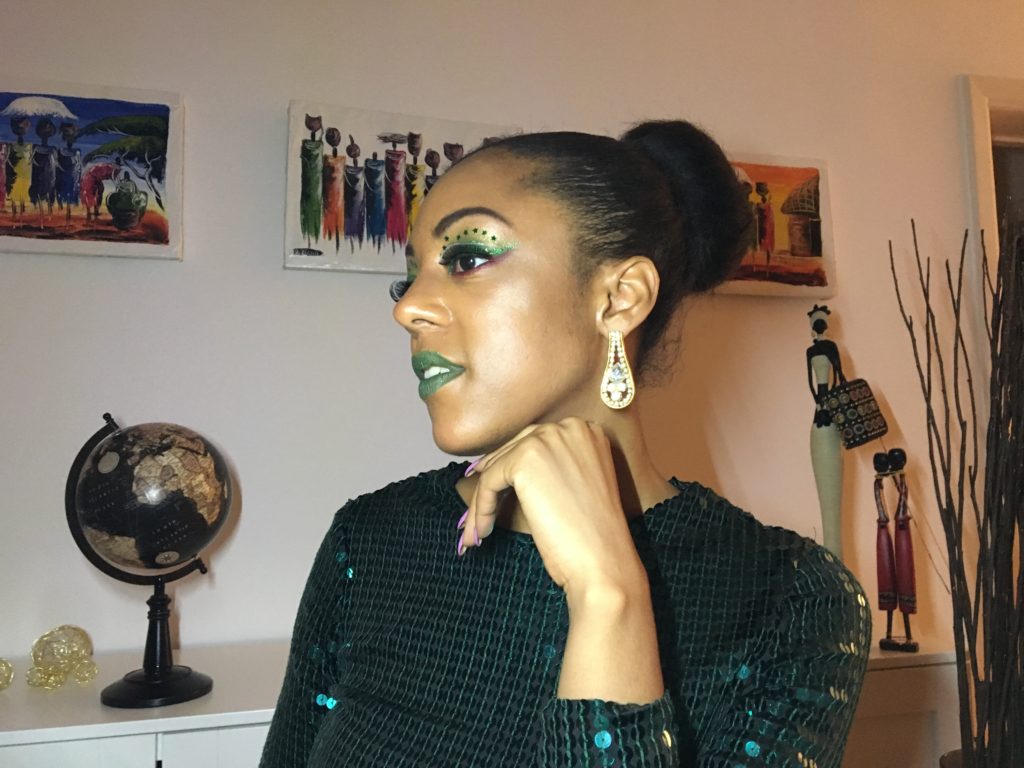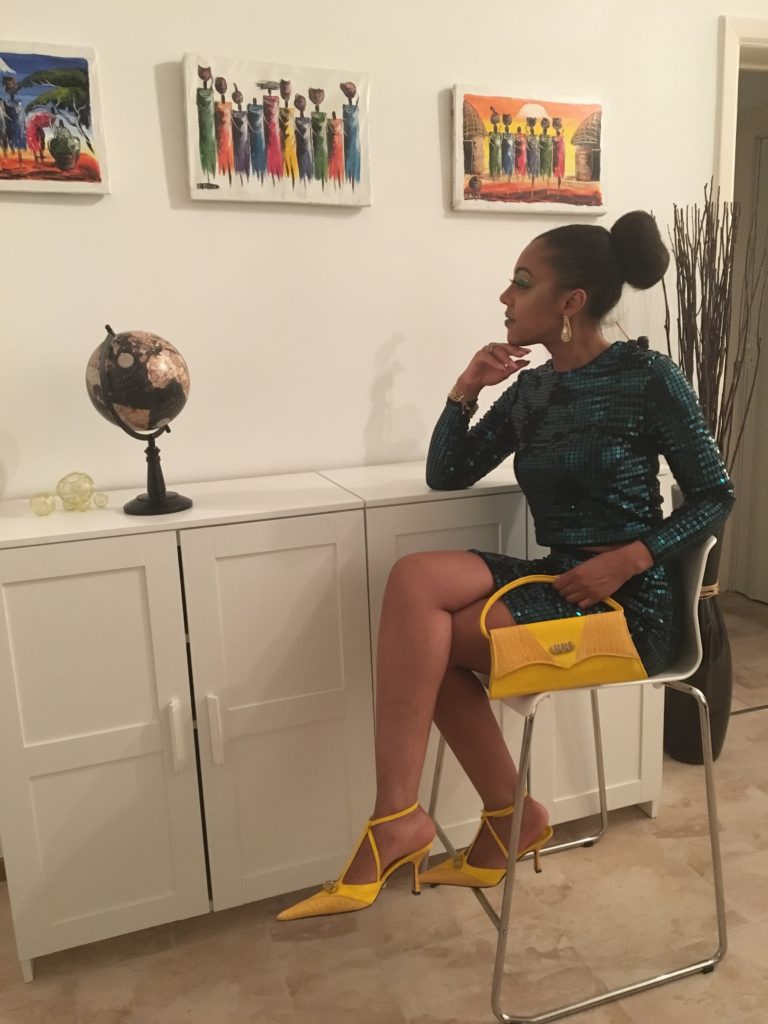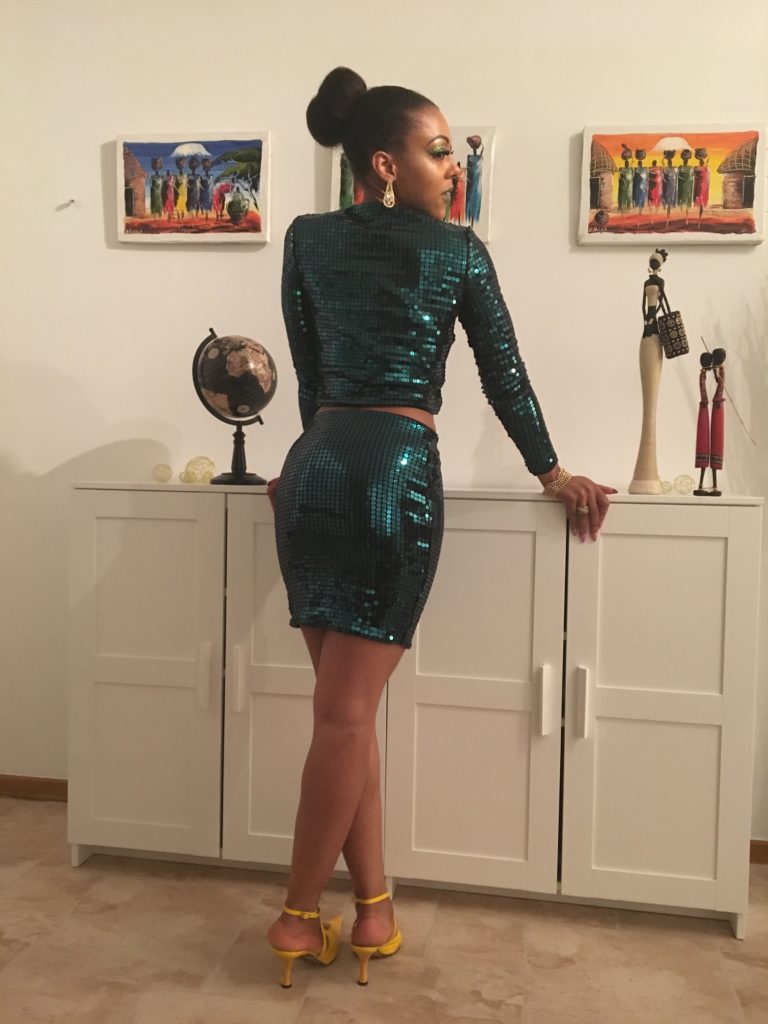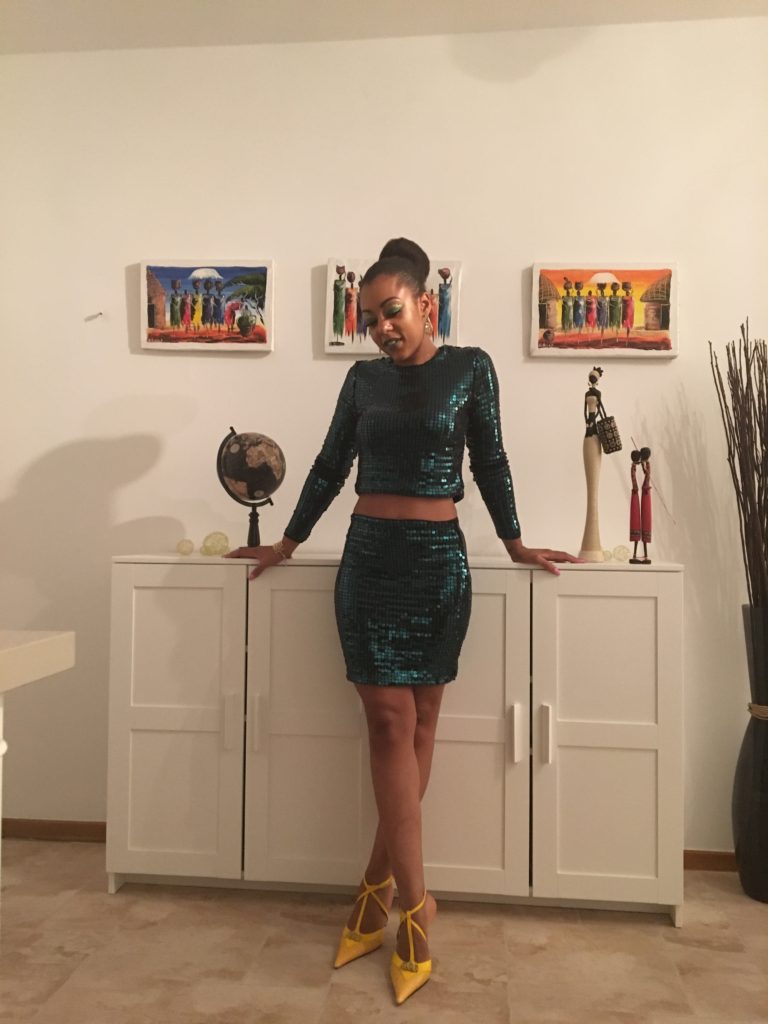 :: Outfit ::
Dark Green Sequin Two Piece :: H&M
Shoes :: Palmieri Shoes Italy
Clutch:: Palmieri Italy