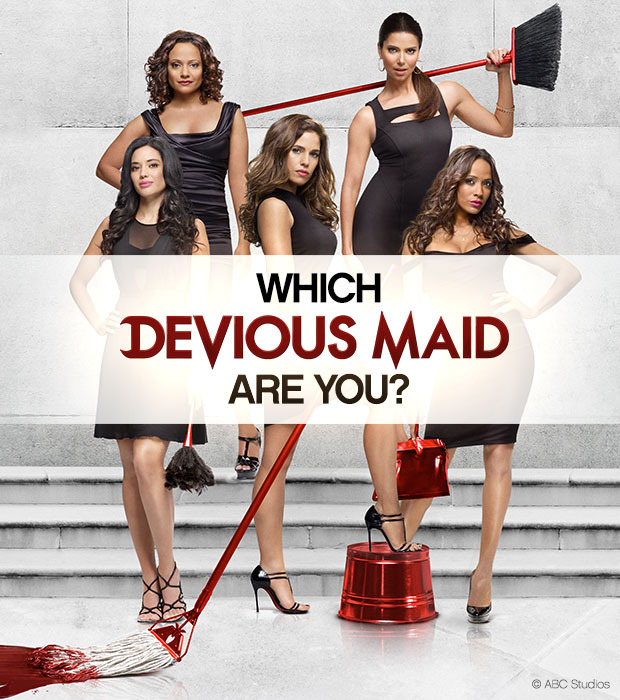 One of my favorite series; Devious Maids is almost done. I am already looking forward to the 4th season. I will miss it :o(. It's my highlight of the week, because each episode is excited. I am so addicted, that every time I compare myself with the characters. Of course I wanted to know, which Devious Maid I most resemble. So I went looking for a test and I succeeded :o). After answering eleven questions, I finally knew, which Devious Maid I was. You definitely want to know what the result was ;o). It was: VALENTINA! At first sight I had never thought that I would resemble the most on Valentina. When I read the result, I could find myself completely back in it. After I did the test twice and got twice the same answer, it was obvious. There was no doubt! Now I don't have to ask myself this question anymore :o). My Devious Mission is accomplished.
If you are also a super fan like me and are curious about Which Devious Maid you are, then you should definitely click on the link and do the test!
Good luck & keep it devious :o).
XXX MISS DEVIOUS VALENTINA AKA SHARON XXX