As many of you know autumn is the apple season par excellence. You can find different kind of apples in each store. I always read the labels and buy fruits that are grown close to home. Besides apples there are also other fruits available: banana , grapes, kiwi, tangerine, mango, pear, orange and grapefruit. These fruit types are mostly available in the autumn period. In this period it's once again time to pamper yourself extra with the falling temperatures and shorter days. I couldn't find no better time to make an apple cake :o). It was time to try something new. I try to live as healthy as possible. That's why I always reduce and replace unnecessary fats and sugars. For a very long time I wanted to make an apple cake without eggs and milk, so I created my own recipe. I used the following ingredients: 2 apples, two tablespoons coconut oil, 250 gram wheat flower,7 gram yeast, 100 gram cane sugar, 8 gram vanilla sugar.
     Sharonized apple cake options:
You can add raisins and cinnamon.

You can use another kind of flower.

If you don't like coconut oil, you can use another oil or butter of choice.

You can use another fruit or even more fruit.

If you are sweetish you also can add more sugar :o).
Let's start!
1. Preheat the oven on 200 degrees.
2. Put the wheat flower into a bowl.
3. Dissolve the yeast in lukewarm water.
4. Add the sugar at the wheat flower and mix this.
5. Add the melted coconut oil and mix again.
6. Add the yeast mixture and mix everything well until the dough is smooth and liquid.
7. Add the apple pieces and stir them under the dough mixture.
8. Grease the cake tin in with coconut oil or use baking paper to cover the cake tin.
9. Pour the batter in to the cake tin.
10. Cover the cake tin with a damp towel or cling film.
11. Let the apple cake dough rise for 30 minutes in a warm place.
12. Place the cake tin in the oven and let it bake for 30 minutes. The cooking time depends on the oven, it can take a little longer. You can check this with a toothpick.
The Sharonized healthy (warm) apple cake tastes great served with vanilla ice cream and whipped cream :o).
In the beginning the taste will be different, because yeast gives another flavor than eggs. Once you are accustomed to the taste it's yummy :o)!
Sit back, relax and enjoy!
XXX MISS BAKER SHARON XXX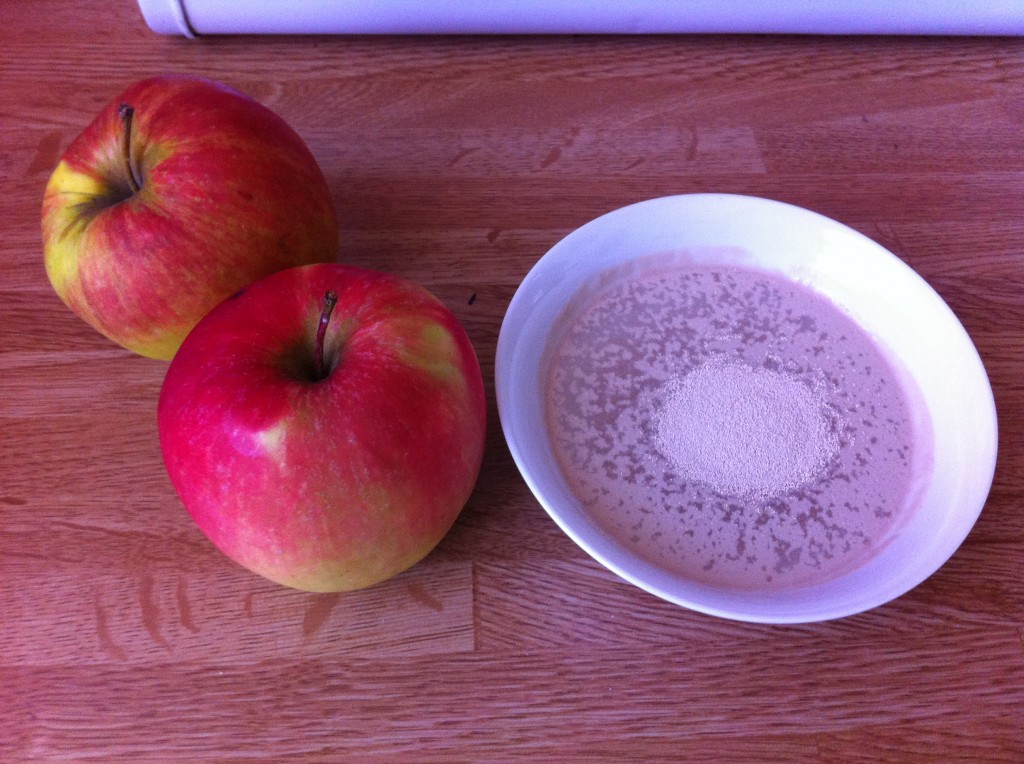 Apples#bowl#with#lukewarm#water#and#yeast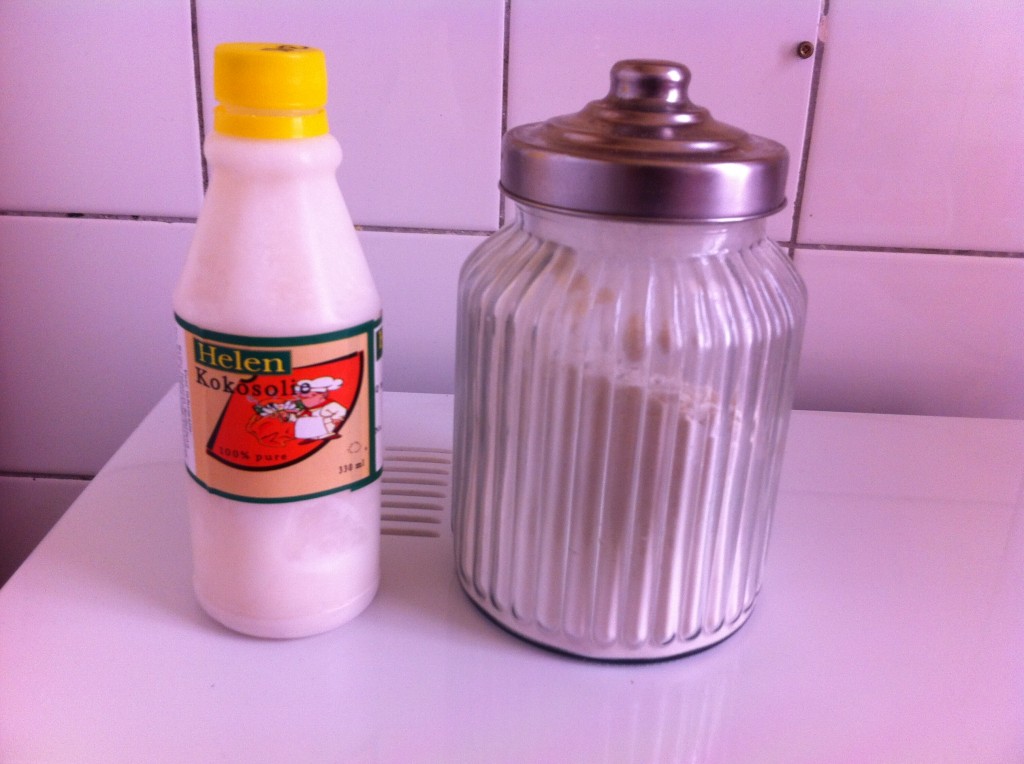 Coconut#oil#and#wheat#flour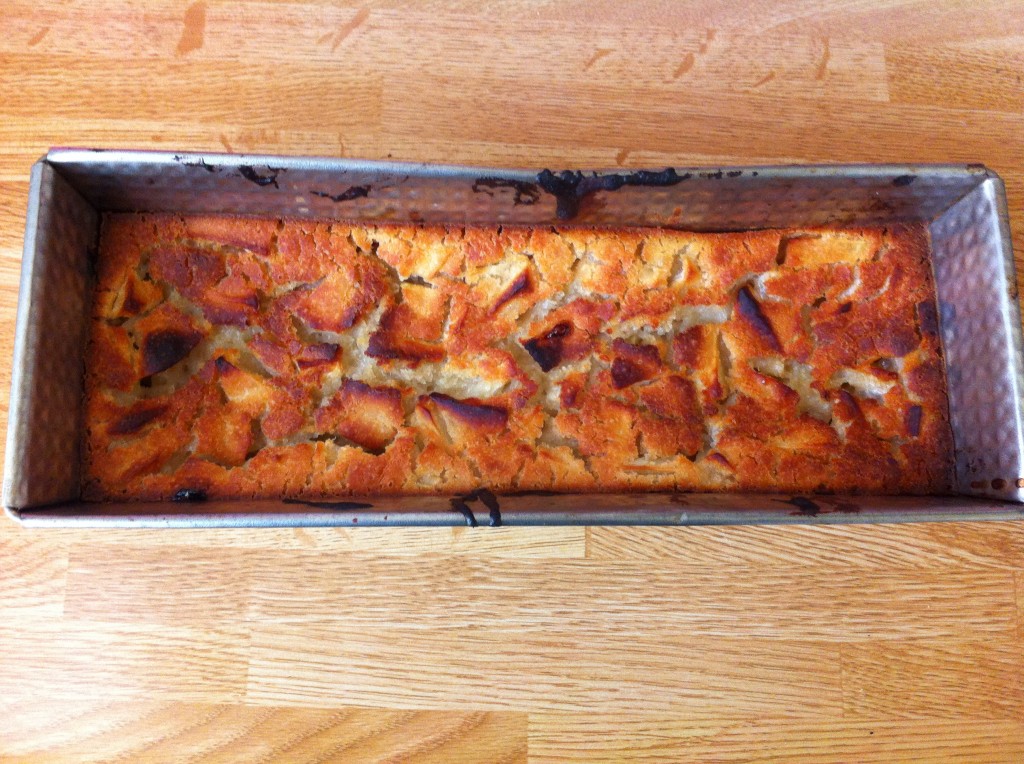 My#healthy#apple#cake#delicious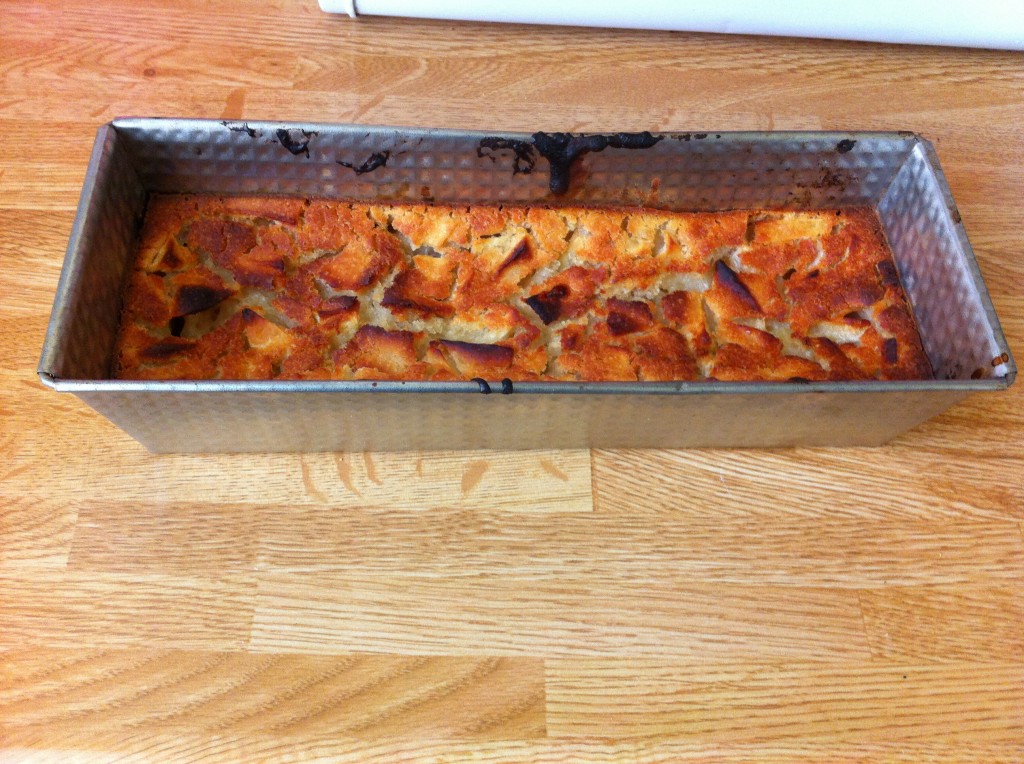 Another#picture#of#my#apple#cake#just#because#i#want#to ;o)