This weekend, I had a cheesecake craving :o). It's my favorite cake! I have already eaten it at different places. There are tons of recipes and you can prepare it in different ways. I wanted to create my own recipe. So I decided to make a "healthy" light cheesecake. It already sounds healthier :o).
Below you find my healthy sharonized cheesecake recipe.
Sharonized Ingredients:
150 gr brown spicied biscuits
75 gr melted coconut oil
600 gr light cream cheese
50 vanilla sugar
3 large eggs
3 large eggs yolks
1 ½ table spoon lemon juice
300 gr forest fruits
Sharonized Cheesecake options:
1) Use your favorite biscuits
2) Use your butter
3) Use your favorite cream cheese
4) Add more sugar or other sugar
Let's start!
Crumble the biscuits with a blender. Put the mixture into a deep plate and add the melted coconut oil. Press the mixture with your fingers or the back of the spoon in the cake tin. Put the cake tin in the fridge. Preheat the oven on 180 degrees. Mix the cream cheese smooth, add the vanilla sugar, egg whites, egg yolks and the lemon juice. Pour the cheese cake filling in the cake tin. Leave the cake for 45 minutes in the oven. Turn the oven off and leave the cake for 15 minutes in the oven. Take the cake out of the oven and let it cool down for one hour. Let the cake stand in the refrigerator at least for one hour. The longer it stays in the refrigerator, the better. If you can resist the temptation, you should wait at least one day to taste. The taste will be better and fuller :o). And last, but not least, heat the forest fruits and serve it on the cheesecake. 
Relax, sit back and enjoy every bite of  it :o)
XXX MISS  CHEESECAKE SHARON XXX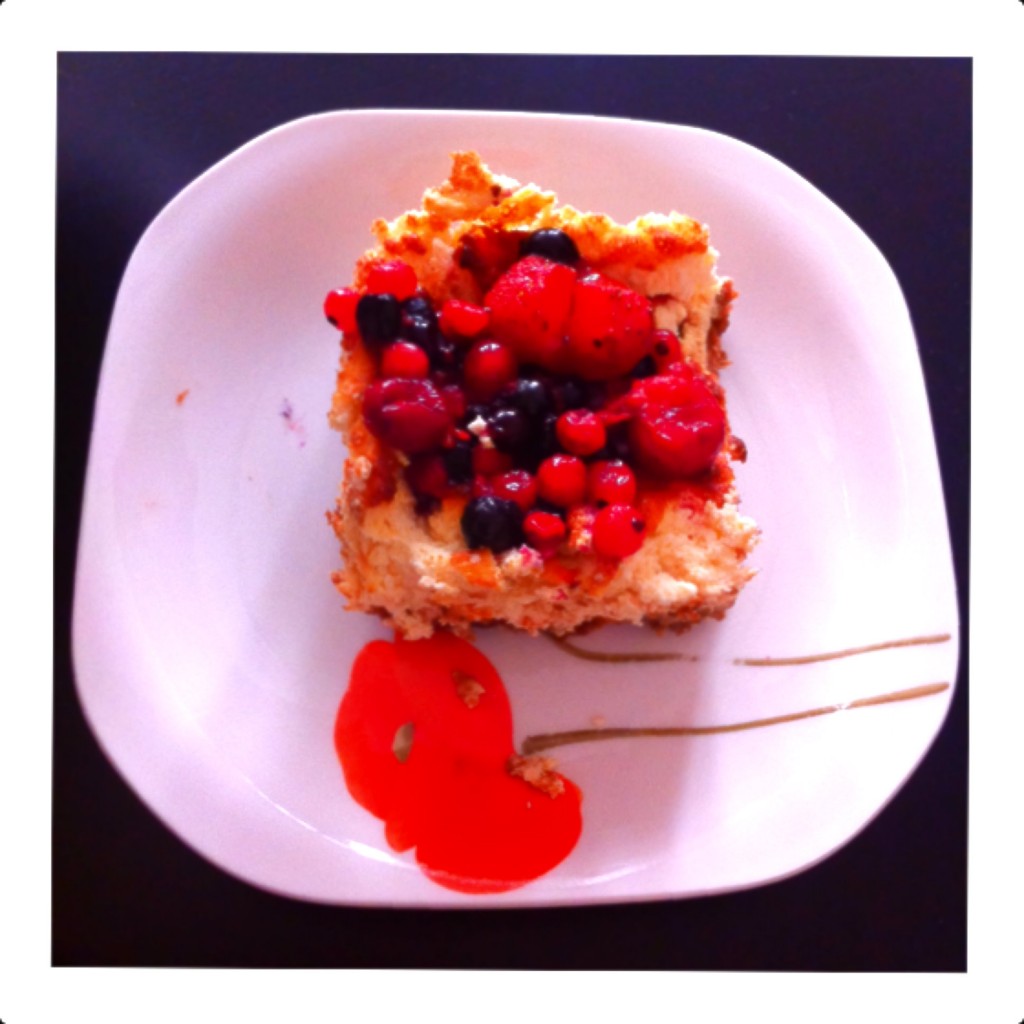 Healthy#Sharonized#Light#Cream#Cheesecake#Delicious :o)!