It's almost Christmas, the celebration of light. Despite the cold and dark days, I love to walk in the streets to admire the beautiful lights and decorations. It gives me a warm and cozy feeling :o). This includes appropriate music to bring the ultimate Christmas spirit. Each year I listen to my favorite Christmas songs. Below you can find my short Xmas songs playlist. I hope you enjoy it ;o). Every year on Christmas Eve I have dinner with my family, but this year I don't feel like having a family Christmas Eve dinner. I have decided to do volunteer work. I always have wanted to do this! I am going to have a heart-to-heart and help in the refugee center to give the people a warm Christmas dinner, so they can forget about all there sorrows. It makes me realize how good my life is and that there are people that have it harder or even worse. Always be grateful with what you have! I don't know what I have to expect, but I am sure it will be an unforgettable experience. I will share my Christmas Eve dinner as volunteer experience in a Sharonized post ;o).
I wish everyone a warm and Merry Christmas & an overdose of love, light, warmth, kisses, candles & hugs!:o)!
Enjoy & Cherish these days!
XXX MiSS SANTA SHARON XXX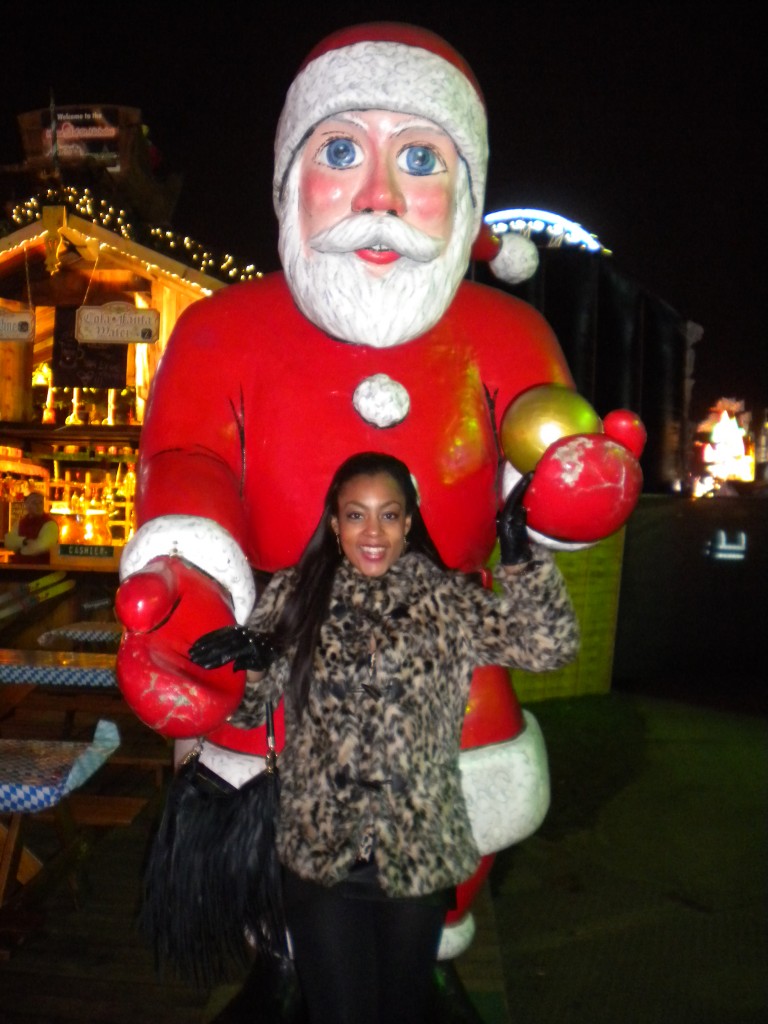 My Merry Little Xmas Playlist
1) Destiny's Child – 8 Days Of Christmas
2 ) Justin Bieber – Missletoe
3) Whitney Houston – The First Noel
4) Mariah Carey – All I Want For Christmas Is You
5) John Lennon – So This Is Christmas
6) WHAM – Last Christmas
7) Jackson 5 – Santa Claus Is Coming To Town
8) Mary J. Blige – Have Yourself A Little Merry Christmas
9) R. Kelly – Christmas I'll Be Stepping
10) George Strait – Jingle Bell Rock